Transfinder opens new Texas office
AUSTIN, Texas - Transfinder Corp. is celebrating the official opening of its office here as part of its plans to expand where its clients are located.


Texas represents Transfinder's second largest concentration of customers behind New York state.

The new location will be a training and customer service center. The company ran its first onsite Transfinder University, a three-day intensive seminar for Transfinder clients, from Tuesday through Thursday, ending just in time for the ribbon cutting, company officials said.
"This new office represents in many ways the future of Transfinder," Antonio Civitella, Transfinder's president and CEO, said. "For the first time in Transfinder's history, we will have offices in two locations and two time zones. We received a lot of input from our clients and we are responding. I expect we'll have additional satellite offices in the not-too-distant future."

2015 marks two decades of Transfinder providing service to Texas school districts. At the same time, the company continues to grow at its headquarters in Schenectady, New York, where it opened a $7 million headquarters in 2013, Civitella said.

Transfinder has become a member of the Greater Austin Chamber of Commerce, which will conduct the ribbon-cutting ceremony on Thursday.

"We are pleased that Transfinder has chosen Austin for its next regional office," Charisse Bodisch, SVP of Economic Development for the Austin Chamber, said.

"Transportation is top-of-mind for our community, so it's exciting to welcome a business that brings more mobility solutions to Central Texas."

Heading the Austin office will be Dan Roberts, Transfinder's director of professional services.
Tracking service to provide time-based bus arrival info
Starting next month, MTA New York City Transit's live bus tracking service, MTA Bus Time™ will offer a new feature that provides time-based bus arrival estimates in addition to distance-based information at any given stop citywide, allowing customers to see when their bus will arrive and to help them plan their trips more efficiently.

On Sunday, Oct. 4, MTA Bus Time™ will be available as a desktop service on the MTA website and as a free downloadable app for iOS and Android smartphones that was launched in June.



As part of that launch, the MTA significantly improved the service by offering user-friendly features such as a map-based street grid view that shows buses moving in real time, automatic displays of nearby bus routes, and time-based arrival estimates that were available to Bronx bus routes only.

The citywide rollout of the time-based bus arrival estimates feature comes after four months of positive feedback from customers who had been using it for Bronx routes. The MTA had designed the time-based estimates feature in house, with the goal of offering the data to bus routes system-wide. The real-time data also will be made available to third-party developers.

The new feature allows customers to make better informed decisions about their travel times and itineraries by giving them a time-based estimate of a bus's arrival at a queried stop. Previously, MTA Bus Time™ users tracked buses based on distance between a queried bus and the customer's current location, either as a number of stops away or a distance in miles. Time-based estimates take into consideration multiple factors that can affect the arrival time of a bus, such as its schedule, historical travel times over the same distance in the month prior, and current traffic conditions. If those conditions change, MTA Bus Time™ automatically updates the prediction.

In addition to the app, MTA Bus Time™ is available on any web-enabled smartphone or desktop computer at bustime.mta.info; on a cell phone through text messaging 511123 with a bus route code or intersection information; or on a smartphone with a QR code reader by scanning the bus stop's QR code.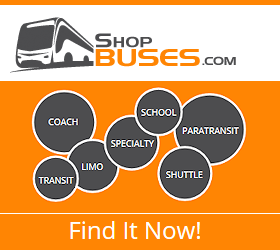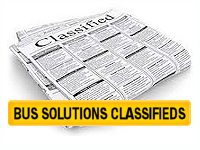 Bus Weekly Classified Ads
Contact Us Today
for Classified Ads Placement and Sizes!