American Seating Introduces Next Generation of InSight Line
American Seating is introducing the next generation of its award-winning InSight® seats for mass transportation: INSIGHT-PRIME(tm) and INSIGHT-PRIME+(tm).

INSIGHT-PRIME(tm) & INSIGHT-PRIME+(tm) seats were engineered to be lighter in weight, helping to reduce overall vehicle weights and increase fuel efficiency. The seats also were designed for optimal clean-ability and aesthetics.

INSIGHT-PRIME(tm) is the primary element
of InSight - a new, fundamental solution without fabric inserts, back panels and associated hardware, yielding a weight savings of more than 25% compared to the typical two-passenger transverse seat.

INSIGHT-PRIME+ adds color inserts for an enhanced aesthetic value while maintaining clean-ability, weight and cost advantages. INSIGHT-PRIME(tm) and INSIGHT-PRIME+(tm) are available in all of the same configurations as InSight, including transverse, longitudinal, flip-ups, rear cross and back-to-back.

The INSIGHT-PRIME texture pattern is a unique design, specifically engineered to enhance the user experience while maintaining clean-ability. The INSIGHT-PRIME(tm) texture pattern also provides a unique two-tone look to the seat without an insert. INSIGHT-PRIME+(tm) offers an insert that allows for two color selections, allowing an even greater aesthetic appeal.

Both products' 18-inch-wide seats do not require an added back panel. The 17-inch-wide seat has the same insert shapes as the 18-inch-wide seat while maintaining design continuity throughout the vehicle.

InSight first launched in 2006. Chicago's major transit authorities were the first to purchase InSight. Since then, transit authorities across the U.S. and Canada - including Baltimore; Cincinnati; Cleveland; Grand Rapids, Mich.; Miami; Minneapolis; San Diego; Washington, D.C.; and Victoria, B.C., to name a few - have also installed the seats. Canada's SkyTrain selected InSight for the 2010 Olympics.
NYC Transit tests new safety technology on buses
Photo by Marc A Hermann

By Metro/Express

MTA New York City Transit (NYCT) has begun to test new technologies aimed at improving safety for drivers, bus customers and pedestrians. The 60-day tests of pedestrian turn warning and collision avoidance systems will determine if a full pilot of one or both systems can proceed in 2016.

As part of the MTA's ongoing commitment to improving safety across all agencies and in coordination with New York City's Vision Zero plan, tests will look at integrating these systems on NYCT buses to assess their functionality in daily operations.

If these preliminary tests are successful,a broader pilot program will be implemented to evaluate the effectiveness of these systems in assisting or alerting bus operators and pedestrians, and improving the safety of our customers, pedestrians, bicyclists and drivers that operate near NYCT's buses.

NYCT's Department of Buses is testing two systems on six buses: a pedestrian turn warning system that issues an external audio warning when the bus is making a right or a left turn, and a smart sensor based technology designed to prevent forward and side collisions by alerting the bus operator with visual and auditory warnings.

"These initiatives are an integral part of our commitment to continually improve our safety performance," said Darryl Irick, sr. VP, NYC Transit Department of Buses and President of MTA Bus. "Our safety efforts so far have reduced the number of collisions per million miles by as much as 46 percent since 1988. But we are always aiming to do better, and we look forward to taking this commercially-available technology and seeing how we can put it to practical use on a larger scale under New York City operating conditions."

A pedestrian turn warning system by Clever Devices has been installed on four buses. This system is triggered when the bus makes a turn, activating an external warning to nearby pedestrians or bicyclists that the bus is turning. External speakers are installed in an area that does not block the bus operator's view, and the speaker volume takes into consideration the ambient sound level in the vicinity of the bus.

The second test involves a collision avoidance system that is installed within view of the bus operator at the front of the bus. Multiple smart vision sensors manufactured by Mobileye are integrated with a driver interface manufactured by Rosco Vision Systems, to create the Mobileye Shield+ System. This system is installed in and around the bus to help detect the presence of vehicles and pedestrians in the front of the bus and pedestrians on both sides of the bus. Moreover, the system alerts the bus operator prior to a potential collision.

The collision avoidance technology initiates the alerts without the need for bus operator input and continually measures distance and relative speeds of the bus and surrounding objects to evaluate the risk of a collision. When danger is imminent, visual and audible alerts warn the bus operator to make necessary corrections in sufficient time to avoid a collision.

The Department of Buses will test these systems for 60 days to gather data and feedback from bus operators.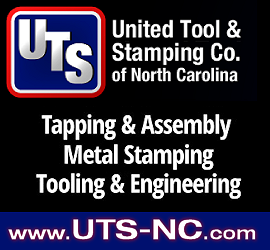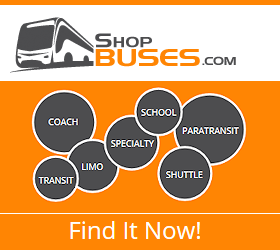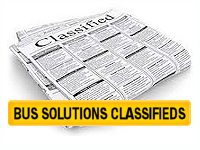 Bus Weekly Classified Ads
Contact Us Today
for Classified Ads Placement and Sizes!