Transdev introduces mobile ticketing app in New Orleans
Transdev is rolling out its "GoMobile" mobile ticketing app for the Regional Transit Authority in New Orleans (RTA). The app enables passengers to purchase, store and use passes with a smartphone app, which greatly increases their convenience. Upon boarding a bus or streetcar, riders will display a secure, visually verifiable ticket on their smartphone.

Transdev partnered with Masabi, a leader in mobile ticketing and electronic payments for transit, to bring smartphone ticketing to RTA passengers.

"Mobile ticketing has really taken off in the U.S. and we are excited to offer this option to RTA riders. In the coming months, we look forward to rolling out additional technology initiatives that will help transform transit in New Orleans," said Justin T. Augustine, III, VP, Transdev Transportation. "Our client, the RTA Board of Commissioners, is committed to increasing access and equity for all riders. The additional availability of transit passes takes us one step further in our journey to bring world class transit services to the city and the region."

With the introduction of GoMobile, RTA riders will have an expanded offering of payment options, including purchasing tokens or Jazzy passes from vendors around the city, ordering passes online or paying with cash. Mobile ticketing will introduce another fare option for riders who like the convenience and ease of having their passes available on their smartphone. Passes purchased on the app will allow passengers to select the pass that best suits their lifestyle. Riders will be able to select a standard pass that allows them to take unlimited rides on bus or streetcar for the valid time period. The app will be available for both iPhone and Android. READ MORE >

Bike Storage Solutions & Multimodal Commuters
Sportworks' Apex 3 rack is a three-position rack that is compact enough to use on a full-sized, cutaway or paratransit bus.

Bike Storage Solutions Adapt to Growing Needs of Multimodal Commuters

As city population and congestion levels rise from workers moving in search of careers, more people are beginning to leave their car keys at home and instead making their commute with a bike.

Through 2006 to 2013, the amount of automobile commutes in urban areas dropped by 4% for workers aged 25 to 29. During that same time frame, the amount of workers 25 to 29 using public transportation rose from 5.5% to 7.1%, according to the U.S. Census Department.

But biking saw the biggest jump.

The U.S. Census Department released a study that analyzed the bike growth from 2008 all the way to 2012. It found that biking as the main method of transportation to work had risen 60% from 2000 to 2012.

In 2000, there were no cities that had 3% of its population biking. The recent study from the U.S. Census shows that there are now seven cities that have over 3% of their populations biking to work — with cities like Portland, Ore. and Minneapolis leading the way.

It's a big jump. But to put things into perspective, after the 60% rise in biking, .6% of the total U.S. population was biking to work in 2012, according to the U.S. Census report. It's a long way from catching up to the 78% of urban workers that drive to work, but its substantial growth, along with census data, and the amount of cities changing their infrastructure to better accommodate bicyclists shows that it's a trend that will continue to grow.

While bicycles allow people to travel much faster... READ MORE >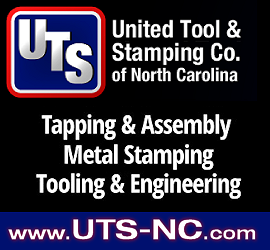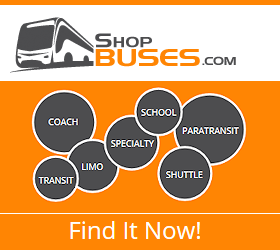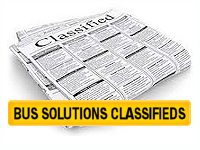 Bus Weekly Classified Ads
Contact Us Today
for Classified Ads Placement and Sizes!