Prevost's President/CEO Gaétan Bolduc to retire

Following a distinguished career of 33 years at Prevost, the last 11 as President/CEO, Gaétan Bolduc is retiring at the end of 2015.

During his time with the company, Prevost has grown from a small-but-respected operation with 280 employees that was a fairly minor player in the industry, to 1,500 employees and an industry leader in seated-coach sales.

Bolduc learned the business from the ground up over his three-plus decades. He joined Prevost in 1982 as a process technician. Four years later he became manager, industrial engineering, methods and tooling, before moving up to VP, production and material in 1993; executive VP, operations in 1998; and president/CEO in 2004.

Bolduc credits a supportive company environment and the people he worked with for giving him the training and opportunities to grow and advance.

"At the time I became president, the leaders of the company were taking a big risk," Bolduc said. "I didn't come with a big list of achievements; I came from within the ranks, with nothing else to offer but what I had done previously at Prevost."

Bolduc shaped the thinking of Prevost's business as not being just about manufacturing coaches, but rather about how those coaches are used by the owners and operators in their business, and how Prevost could best support that business with its products and its service network.

"I don't think we're selling a product," he said. "I think we're selling a partnership for the future - entering a long-term relationship with our customers. We are there to help their businesses succeed, and doing whatever it takes - anything we can do to honor our part of the relationship. That's our mission, and we have a fantastic team that keeps doing it better every day."

Prevost also announced the appointment of Glen Gendron as director, pre-owned sales. Gendron takes over for Dann Wiltgen, who retired earlier this year.
ABC delivers to Williams Charters & Tours

Williams Charters and Tours, based in Atlanta, GA, has 3 new TX45s. Owner Dale Williams said, "We started in 2009 with a single used bus and adding these three new Van Hool TX45's brings us to 10 coaches."

The three new 56 passenger TX45 luxury motorcoaches are equipped with Van Hool's exclusive contoured parcel racks, REI deluxe entertainment systems with 23" video monitors, satellite TV, 110 volt outlets, and WiFi. Safety features include 3 point seatbelts, backup camera, lane departure warning, antilock brakes,

Smartwave Tire Pressure Monitoring, Kidde Fire Suppression Systems and Automatic Stability Control. Driven by Detroit DD13 Engines and Allison B500 Gen V Transmissions, the coaches all have wood grain flooring and Alcoa Durabright aluminum wheels.

ABC Companies is Van Hool's exclusive North American distributor, and their Account Manager, Eb Vazquez, says "Dale Williams and his team have done an outstanding job in a tough economy and competitive market. All of us at ABC are pleased to be able to contribute to their success." For more information, contact ABC Companies at 800-222-2875 or visit the company web site at www.abc-companies.com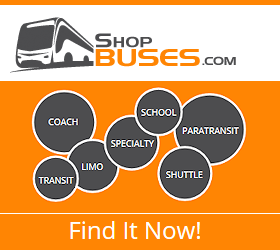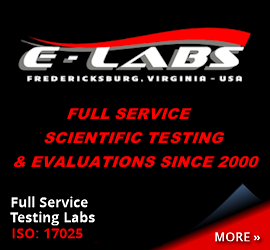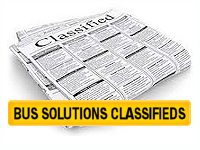 Bus Weekly Classified Ads
Contact Us Today
for Classified Ads Placement and Sizes!