Greyhound launches real-time bus tracking system

Greyhound, the largest provider of intercity bus transportation in North America, announced the launch of BusTracker - a new real-time GPS tracking system that allows customers to see where their bus is, and when it will arrive at their destination.



Customers can access BusTracker by visiting www.Greyhound.com, and searching by schedule number, departure city or arrival city for updates.


Automatically updating every one to four minutes, BusTracker pulls data from three tracking systems installed on all of Greyhound's buses to provide the latest schedule status for customers. For those using a smartphone, BusTracker will be available at the end of June on both Apple and Android devices.

The launch of BusTracker is the company's latest enhancement designed to improve and personalize customers' experience following a rollout of several transformational investments, including the completion of the company's fleet upgrade of more than 1,200 buses. All buses now feature modern amenities, such as free onboard Wi-Fi, power outlets, leather seats, extra legroom and access to OnTouch®, an onboard catalog of destination packages that allows customers to purchase tickets to theatrical events, popular attractions and ground transportation offers. Other features, such as guaranteed seating and $1 fares on Greyhound Express routes, have also reintroduced the brand as an affordable, modern travel option, according to the company.

"We are dedicated to making our customers' experience with us as simple and as easy as possible. We are... READ MORE >
Collision avoidance system to be added to Proterra buses

Mobileye Aftermarket, a division of Mobileye N.V., announced that Proterra Inc., provider of zero-emission battery-electric buses, will offer factory installation of the aftermarket collision avoidance solution in its 2016 models.

The Mobileye Aftermarket system provides collision prevention and mitigation by warning drivers of potential incidents before they happen. According to the National Highway Transportation and Safety Administration, 93% of accidents are due to human error.





An alert system such as Mobileye can give a distracted driver the opportunity to avoid a collision or mitigate its severity, according to the company.

"Improving road safety for our customers and their communities is central to enhancing the performance of our vehicles," said Ryan Popple, CEO of Proterra. "Enhanced features like the Mobileye Aftermarket system provide drivers with a valuable tool to help mitigate accidents, which is critical for a bus full of passengers."

The safety benefits of collision avoidance systems like Mobileye Aftermarket have been proven to reduce collisions and the injuries and fatalities involved.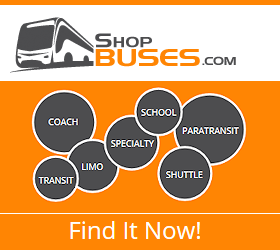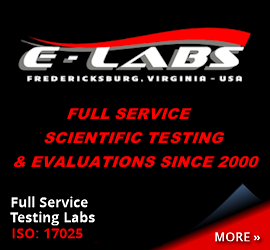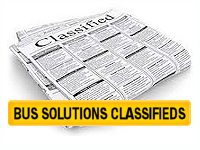 Bus Weekly Classified Ads
Contact Us Today
for Classified Ads Placement and Sizes!