Motorcoach sales up in 4th quarter of 2015 per ABA Foundation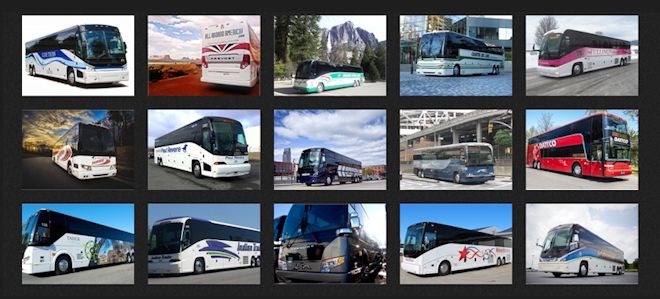 From Metro:
According to a recent study released by the American Bus Association Foundation, the fourth quarter of 2015 saw an increase in motorcoach sales. A total of 619 new and 266 pre-owned vehicles were sold in the fourth quarter of 2015 as compared to 459 new and 234 pre-owned vehicles sold the previous quarter.

Altogether in 2015, there were 1,599 private sector and 542 public sector sales as compared to 1,411 private sector and 355 public sector sales in 2014.

The "Coach Manufacturer Survey" assists the industry in understanding trends in motorcoach purchasing to more accurately predict product development and demand. The survey details the private and public sector sales of new and pre-owned motorcoaches as well as shell, engine and transmission sales.

Fourth quarter sales information was provided by Prevost, ABC Companies, MCI Sales and Setra.

READ MORE >
XL Hybrids introduces cloud-based fleet analytics system
XL Hybrids Inc. announced the introduction of its XL Link™ cloud-based big data analytics system.

Systems measure key performance indicators, including MPG performance and reports carbon dioxide emissions reductions in clients' hybrid-electric fleet vehicles.

XL Link is currently measuring key performance indicators in vehicles equipped with XL3® Hybrid Electric Drive Systems

This is being done for major fleets, such as the City of Boston, Yale University, AmeriPride Services and Montgomery County, Md., to name a few.

"Our XL Link technology delivers powertrain performance analytics with actionable intelligence," said Ed Lovelace, chief technology officer of XL Hybrids. "When fleets invest in alternative-fuel technology, they want to make certain they are reducing their carbon footprint and making an impact with their sustainability efforts, which is why XL Link collects millions of vehicle operational data points to produce highly accurate reports fleets can rely on." READ MORE >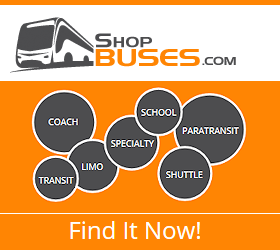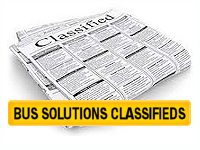 Bus Weekly Classified Ads
Contact Us Today
for Classified Ads Placement and Sizes!