Arrow Stage hosts Veterans Strong Appreciation Event

Norfolk, Neb.'s Arrow Stage Lines hosted veterans, community leaders, team members and local guests at the Veterans Strong Appreciation Event, on Thursday, August 25, 2016.

The event featured a free BBQ, over $2,000 in raffle prizes, on-site radio promotion and broadcasts by Z92, and speakers Congressman Brad Ashford and Arrow Stage Lines' CEO Steve Busskohl. Over 200 guests attended to witness the evening's main event, the unveiling of the full-sized custom Arrow Stage Lines' Veteran Strong motorcoach.


A local color guard presented the custom motorcoach, while the unveiling was by the In Country Vietnam Veterans Motorcycle Club. Congressman Brad Ashford, a veteran's advocate, helped bring in the dedication of the "Veteran Strong" motorcoach.

Nearly 21% of the Arrow Stage Lines team has veteran status. The company knows the value of hiring and working with veterans and civilian warriors.

Several Arrow Stage Lines' coaches were also on display for guests to tour and explore. This included new Arrow Stage Lines' MCI J4500 motorcoaches, as well as the new Ultra Luxury.

READ MORE >
Feds propose speed limiters for motorcoaches, trucks

The National Highway Traffic Safety Administration (NHTSA) and Federal Motor Carrier Safety Administration (FMCSA) announced a proposal to equip heavy-duty vehicles with devices that limit their speeds on U.S. roadways, as well as requiring those devices be set to a maximum speed.

"There are significant safety benefits to this proposed rulemaking," Foxx said. "In addition to saving lives, the projected fuel and emissions savings make this proposal a win for safety, energy conservation and our environment."


The proposal would establish safety standards requiring all newly manufactured U.S. trucks, buses and multipurpose passenger vehicles with a gross vehicle weight rating more than 26,000 pounds to come equipped with speed limiting devices. The proposal discusses the benefits of setting the maximum speed at 60, 65, and 68 miles per hour, but the agencies will consider other speeds based on public input.

"Safe trucking moves our economy and safe bus operations transport our loved ones," said FMCSA Administrator T.F. Scott Darling III. "This proposal will save lives while ensuring that our nation's fleet of large commercial vehicles operates fuel efficiently."

Motor carriers operating commercial vehicles in interstate commerce would be responsible for maintaining the speed limiting devices at or below the designated speed for the service life of the vehicle under the proposal. While the maximum set travel speed will be determined in the final rule, estimates included in the proposal demonstrate that limiting heavy vehicles will save lives.

Requiring speed limiting devices could also......... READ MORE >
Trailways Transportation System deploys Betterez Microsite

Betterez Inc., a reservations & ticketing management (RTM) technology provider, has announced they're now working with Trailways.

Betterez announced that the Trailways Transportation System has gone live with the Betterez Motorcoach Microsite functionality to automate their Trailways Affiliated Partner program registration and payment processes.

"Betterez became an affiliate partner in late 2015 and immediately expressed an interest in helping Trailways at the corporate level.

The launch of this registration and payment site coincides with the launch of Trailways' new 'Travel & Leisure' Affiliated Partner Group designed to..........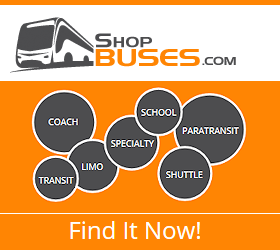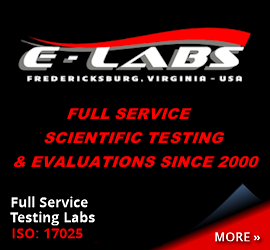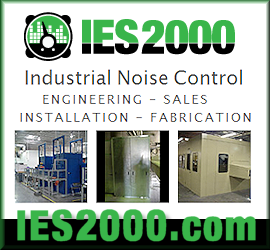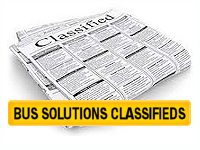 Bus Weekly Classified Ads
Contact Us Today
for Classified Ads Placement and Sizes!