New Flyer to deliver 23 Xcelsior buses to S.C.'s The Comet

From: Metro

New Flyer of America Inc. announced that The Comet, formerly known as the Central Midlands Regional Transit Authority (CMRTA) located in Columbia, S.C., exercised options under its current contract for 15 New Flyer 35-foot Xcelsior® buses and eight 40-foot Xcelsior buses.

The 35-foot buses will replace the existing fleet at The Comet, upgrading older buses that are ready for retirement to the Xcelsior platform.

The eight 40-foot Xcelsior buses will be used to expand the existing fleet. The Comet has grown ridership by nearly 150% in four years and are excited about the new equipment helping deliver safe and more reliable service to the community.

"We are honored to grow our relationship with The Comet and provide Xcelsior buses as part of the fleet expansion initiatives," said Wayne Joseph, New Flyer executive VP, bus business. "The Comet will have a total of 31 Xcelsior buses in their fleet at the completion of this order, and have focused on ridership comforts for this order, including attributes such as USB ports and passenger notifications."

Once this order is delivered, the customer has the option to purchase up to an additional 44 Xcelsior clean diesel or CNG 40- or 35-foot buses over the five-year contract period.

Las Vegas RTC awards $1.9M contract for high-capacity transit plan

From: LAS VEGAS REVIEW-JOURNAL

A $1.9 million contract was awarded to a team of transit experts who will develop a "high capacity transit plan" aimed at relieving congestion in Southern Nevada, including a light rail route that could connect McCarran International Airport, the Strip and downtown Las Vegas.

The Regional Transportation Commission of Southern Nevada's board of directors approved the deal earlier this month.

The report by Nelson/NYGAARD Consulting, scheduled for release by mid-2018, will examine 25 heavily used corridors in Clark County, including the light-rail project under consideration for Maryland Parkway.

Several "high capacity" options also will be studied, including express commuter bus lines, said Raymond Hess, the RTC's planning director.

"The purpose of this effort is to conduct a comprehensive study that will encourage transit supportive land use, identify priority transit investments and develop a coordinated long-range transit plan focused on bus rapid transit, modern streetcars and light rail," Hess said last week during an RTC board meeting.

The study will compare the needs in Southern Nevada to light rail, streetcar and other transit systems used in so-called "peer cities" in Los Angeles, Denver, Salt Lake City, Phoenix, San Diego and Orlando, Florida, Hess said.

Transit travel demand and potential funding sources for future projects also will be examined, Hess said.

"The complexity of the concerns and issues that we're dealing with in how we're moving people has changed," said Henderson City Councilwoman Debra March, who sits on the RTC's board of directors.

"This is an opportune time to look at the whole............. READ MORE >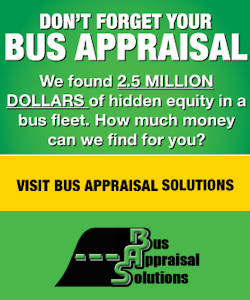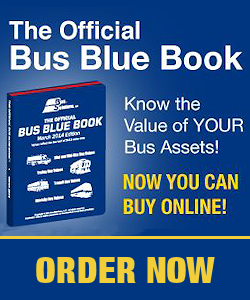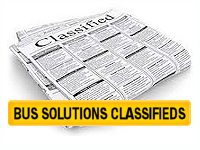 Bus Weekly Classified Ads
Contact Us Today
for Classified Ads Placement and Sizes!