Kelly Tours takes delivery of three new Van Hool CX45s

In 1996 Don Adams was working for a bus operator, while Kelly was teaching school, when they began putting together packaged tours for students. It seemed natural to name the company Kelly Tours.

"My partner, and the company's namesake, is my children's Mom," says Don Adams, CEO of Savannah, GA, based Kelly Tours. "The company's success is due to our skilled staff and their commitment to quality customer service".


Kelly has recently taken delivery of three new Van Hool CX45's equipped with 450 HP Detroit DD13 coupled to Allison B500 GenV transmissions. The 56 passenger luxury coaches feature 110 Outlets, USB ports, REI Elite Entertainment systems with satellite TV and 15" LCD monitors, and enclosed parcel racks. In addition, they have Van Hool safety enhancements including 3 point seatbelts, backup camera, lane departure warning, antilock brakes, Smartwave Tire Pressure Monitoring, Kidde Fire Suppression Systems, automatic stability control, daytime running lights, curbside lighting and adaptive static aiming lights. "We recently bought another company that was operating Van Hool's. Not only did their passengers and drivers like them, our maintenance department was impressed with the support and service of ABC," he says.

Eb Vazquez, Account Manager for ABC Companies, Van Hool's exclusive North American distributor points out "We are proud to be a part of Kelly's growth. In the past year they have taken delivery of 7 new Van Hool's including two TX45's and two CX35's. They clearly are tailoring their fleet to their customer's needs. These are challenging times for coach operators and they're doing everything right.

Houston's First Class Tours joins IMG network

From Metro:

The International Motorcoach Group (IMG) welcomed Houston's First Class Tours into their network, growing IMG to 57 companies throughout the U.S. and Canada.

"First Class Tours is proud to now be a part of IMG. This is a milestone for our company and a testimony to our people's commitment to excellence. It is important to me to align First Class Tours with the best in the industry in order to grow and learn as an organization," said Jeff Rogers, president of First Class Tours.

"I am truly excited to have our key personnel rub shoulders with many of the strongest individuals and companies in our industry. Our location and geography will make the IMG network stronger in the region and is an important connection for the members at large. This is a great day in our company's history".

"IMG is delighted to have First Class Tours (FCT) join and extend our network into Houston. Jeff and his team are committed to growing and improving their company and the areas of safety, maintenance, and training are shared values between the two organizations," said Bronwyn Wilson, president for IMG. "First Class Tours started operations in 1998 under the leadership of Lanny Rogers. Today with Jeff Rogers at the helm of FCT the company has grown to be a major presence in the Houston market. We are proud to be announcing.............. READ MORE >
U.S. DOT unveils progress of 7 cities' 'game-changing' projects

From Metro:

U.S. Transportation Secretary Anthony Foxx announced the release of the "Ladders of Opportunity Transportation Empowerment Pilot LadderSTEP 2015-2016 Report" highlighting the progress of seven cities to achieve upward mobility through transportation decisions in their communities.

The U.S. DOT launched the place-based LadderSTEP program in 2015 to foster sustainable economic development related to planned transportation projects.

The goals of the pilot were to build and restore transportation connections, develop workforce capacity, and catalyze neighborhood revitalization in seven cities: Atlanta; Baltimore; Baton Rouge, La.; Charlotte, N.C.; Indianapolis; Phoenix; and Richmond, Va.

The U.S. DOT worked with the Mayors' Offices of each selected city to pick a "game-changing" project, convene local stakeholders to engage in the effort, discuss the local vision, and identify opportunities for the pilot project. DOT also worked with each of the Mayors' Offices and relevant stakeholders to create a city work plan to establish a timeline and institute clear goals and strategies for the project. FHWA Division Office and FTA Regional Office staff provided.............. READ MORE >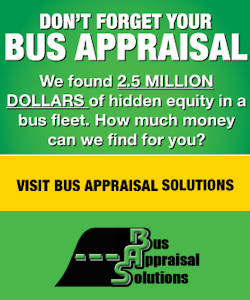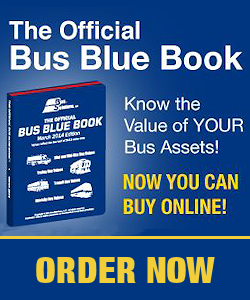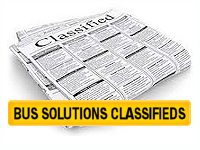 Bus Weekly Classified Ads
Contact Us Today
for Classified Ads Placement and Sizes!